Brian Parker Services
Brian Parker Services is an established roofing, drainage and pest control company based in Sindlesham, Wokingham.
We have been serving public and commercial sectors throughout the Berkshire area for over 60 years and are highly renowned and recommended for the high quality service that we offer. Over the years we have worked for many historical churches, estate agents & local councils as a reliable and reputable business. Formally known as Berkshire Roofing Services, B Parker Pest Control and B Parker Drains we merged the 3 companines into 1 company a few years ago.
We have a reputation that is proven by the quality of our work with most of our business being through customers' recommendation.
Should you desire the services of one of Berkshire's oldest roofing contractors, make Brian Parker Services your number one choice. All work that we undertake is completed to the highest of industry standards, and comes fully guaranteed for your complete peace of mind. We are fully qualified and properly insured, including for use of heat – an insurance many similar companies may not have.
Our Success
We have built a solid repulation not only in the Wokingham and Reading area but the whole of Berkshire for delivering high quality services, tailor-made to meet the needs of our clients.
We are a family run local company and we pride ourselves on our workmanship, reliability and friendliness. In our office you will find Brian's wife, Elaine who will ensure you have a personal response to any queries you may have, she has many years of experience and will do her utmost to assist you and put your mind at ease.
Thank you for your prompt inspection and carrying out the work which was appreciated in the circumstances, please use my name as a reference for your work.
I just want to thank you very much for the way you have kept in touch with me all the way through, from giving me an estimate to keeping me informed as the when everything will be happening. I was very pleased with the way the work was carried out.
We would just like to thank you for the way in which your firm carried out the repairs to the roof of this house. The two men who came everday were excellent in their dedication to the job. Gary was a perfectionist, only satisfied with the best in every detail. We admired the way in which he had such pride in his work. We enjoyed having them here and missed them when they departed. We both feel most secure and safe under the now good as new roof.
Thank you once again for a thorough & professional job done by Brian & Gary on our roof & the sealing of our Velux windows. We will be using Brian for anything we may need in the future.
Great Service! The pigeons are seeking pastures new – my neighbours are also impressed with the results. Many thanks to you and your colleagues.
I have been very pleased with the work that Brian Parker Services have carried out for me and have no hesitation in recommending their promptness and professionalism in dealing with the problems left by previous workmen. I now have confidence that I will no longer have rain coming through my roof. I just wish I had found the company years ago I would have saved money and stress if I had done so!
We have been extremely happy with the roofing work that been carried out by Brian Parker and his team and would highly recommend them. They were very friendly and helpful right from the start. Kept our house dry, safe and secure throughout and the finished work is very professional and looks great.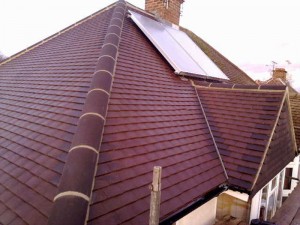 Roofing
Efficient & affordable roofing in and around Berkshire.
We offer a traditional family roofing service established in 1975 by Brian Parker Senior.
We have developed into a very reliable, honest and professional team combined with a high quality skill level which enables us to offer a full property service. We take great pride in our work, commitment and attitude to our customers and their properties.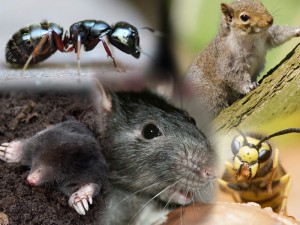 Pest Control
We are fully trained in all aspects of pest control and attend top up training courses through out the year. We cover a wide variety of pests which include the following;
Wasps • Cluster Flies • Rats • Mice • Bed Bugs • Fleas • Ants • Squirrels • Pigeons • Moles • Rabbits
We are professional technicians that will know the species of your pest control problem from experience. After inspecting your property we will find the extent and cause of your pest problem. We have pest control training and certification to use all the most effective and effcient controlled substances permissible under the control of pesticide regulations, should such treatment be necessary.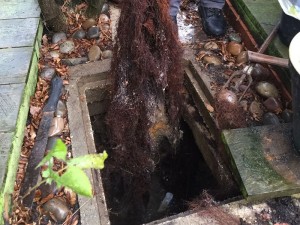 Drainage Repairs
We understand that drains can be problematic thanks to old houses and pipes, but we aim to make getting your draining problems resolved as simple as possible. We offer a wide range of drainage services in the Berkshire area and are experienced in fixing drainage issues. We do everything from clearing drain blockages to installing drainage.